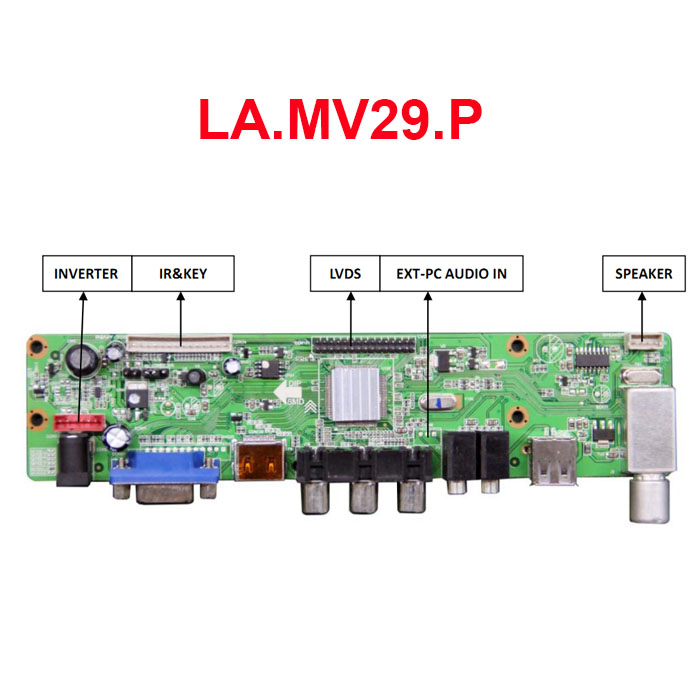 LA.MV29.P TV Controller Board LA.MV29.P with VGA/HDMI/AV/USB/TV
Model: LA.MV29.P
Output: VGA+HDMI+USB+AV+ATV
Max Resolution: 1920x1080
Panel interface: Singl/Dual LVDS
LA.MV29.P* is a flat panel TV control board, which is suitable for Asia-Pacific, South America. It can support
LCD and LED panels from 13.3' to 23.6' which maximum resolution is up to 1920x1080.
LA.MV29.P*supports HDMI, USB, AV, VGA, ATV. The USB is used for Upgrade only .
LA.MV29.P* can support TSUMV29 :
MV29LU USB Upgrade
MV29LE Teletext, Nicam, USB Upgrade
It's very easy to upgrade firmware by a USB disk for LA.MV29.P*.