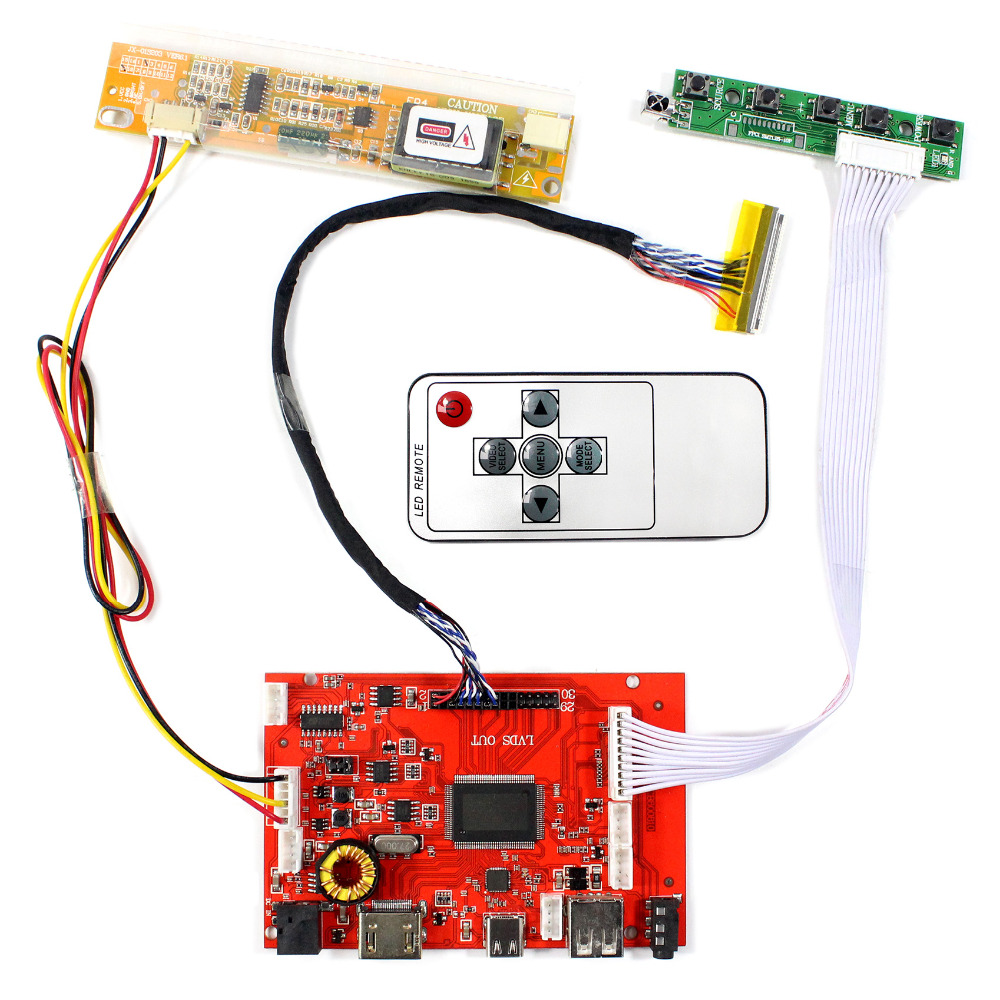 HDMI Type C LCD Controller Board for 14.1inch T141WX1 B141EW01 15.4" LTN154W1-L01 LCD Screen
Input: HDMI / TYPE-C
LCD Controller Board:
HDMI TYPE-C LCD Board Work for LVDS Interface LCD Screen
Input Power Adapter: 12Vdc More than 2A.
Come In Standby Model When Not Input Signal
Standby Mode <1W
USB Port: Used For Keyboard And Touch Panel Controller Card
Video Input: HDMI TYPE-C
Audio Input: HDMI TYPE-C
Audio Output: Earphone Speaker (4Pin PH2.0 connector)
Reversing: Support. It Automatically Switch To AV When Connector ACC to 12V
OSD: Brightness Contrast Auto Language And So On
Language: English French German Spanish Italian,etc.
Board Size:101mm x 66mm x 12mm
Note: Please use Date Type-C Cable. It maybe can't work if you cable is power type-c cable.
The Type-C connector only support one side. If not work. Please Insert by turning 180 degrees.
Compatible Work With:
14.1inch 1280*800:
LTN141AT01 LTN141AT02 LTN141AT03 LTN141AT07
LTN141AT10 LTN141AT13 LTN141AT14
LP141WX3 LT141WX1 B141EW01 B141EW02 B141EW03
B141EW04 M141NWW1 CLAA141WB02 N141I1 QD14TL01
15.4inch 1280x800:
B154EW01 B154EW02 B154EW03 B154EW04 B154EW06
B154EW08 LTN154AT01/07/10 LTN154W1-L01 LTN154X3-L01
N154I3-L02 LP154W01 LP154WX3 LP154WX4 LP154W01 N154I2
Packing list :
1× HDMI Type C Audio LCD Controller Board
1× 1CCFL Inverter Board
1× 30Pin Signal Cable
1× Keyboard With Cable
1× Remote Control (Battery Not included)