All-in-one PC reviews: Features explained
From: Vantron
Author: admin
DateTime: 2015-05-27
All-in-one PC reviews: Features explained
If you're not sure what processor to look for in a new PC, or the best hard drive capacity for you, you're in the right place.
We explain the features to look out for when buying a new all-in-one PC.
All in one PCs vs laptops vs desktop PCs
The beauty of the all-in-one PC is that it combines many of the advantages of the desktop PC and the laptop PC in one convenient, and usually stylish, package.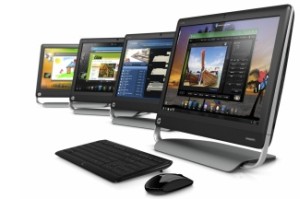 Advantages
Like a laptop, the all-in-one is relatively compact and easy to set up; just plug in the keyboard, mouse and power supply, and you're up and running. The simple, one-box design is also a lot more attractive than a bulky, noisy PC unit and a separate monitor, with chunky cables running between the two.
As with a desktop, however, you get a full-sized screen and mouse and keyboard, which make the all-in-one more comfortable to use over long periods, and better equipped for watching videos or doing creative work. An all-in-one will usually have better sound than a laptop, and a greater range of connections for hooking up cameras, printers, external hard drives and other devices.
Disadvantages
Of course, the all-in-one also has some negative qualities. Like the laptop, it's not usually upgradable beyond adding more Ram, while a tendency to use laptop components means that an all-in-one won't usually have the performance of a similarly priced desktop PC. On the other side, all-in-ones still use more power than a laptop, and can be folded away when the day's work is done. Those stylish, slimline designs also come at a price. An all-in-one PC invariably costs more than the equivalent desktop PC and monitor, bought separately.
With that said, the combination of style, comfort and convenience still makes an all-in-one a great home PC. If you're in the market for one, there are a few things you need to think about.
How to buy the best PC - advice to help you find a PC with the specifications to suit you
Screen
With a desktop PC you can replace the monitor, but with an all-in-one, you're stuck with it. Size matters, but the exact size depends on what you plan to do with it. If you just want a basic PC to use the internet, send email and write letters, then a 19-inch or 20-inch model will be perfectly adequate. If you want something to watch films, edit photos and play games on, then a larger screen makes more sense, as does a 1,920 x 1,080 resolution. It's the same resolution as a Full HD TV set, and you'll appreciate the extra pixels should you start watching or editing HD content or photos.
Touchscreen all in one desktop pcs
Windows 8 has been a huge influence in bringing touch controls from obscurity to mainstream PCs, and a number of all-in-one PCs have embraced this. While you can use Windows through touch alone, some applications aren't really designed for it just yet.
Children and less-experienced users sometimes take to a touchscreen faster than a mouse, and there are some nice note-taking and drawing apps around, but generally, if the choice is between a touchscreen and a faster processor or bigger screen, opt for the latter.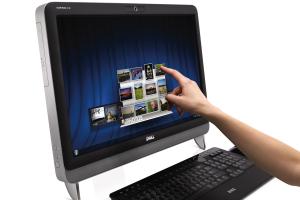 Processors
Intel and AMD both now have a bewildering range of processors available. Intel's line starts with the Celeron, moves up through the Pentium dual core, and from there goes to the newer Core i3, i5 and i7 lines, while AMD has its own A-series of processors. Even within these categories, you'll find dual core processors, dual core processors with HyperThreading (HT) which behave like four core processors as well as true quad-core and six-core processors.
More cores are good if you're planning to get involved in creative work with video, 3D or graphics, but a dual core processor has enough power for most programs. Beyond technical differences, cheaper processors usually have smaller amounts of cache memory – Ram built into the CPU and used to store key bits of data that the processor needs to work on.
Intel Celeron
· Features: Single-core and dual-core, lower speeds, smaller cache, no hyper-threading
· Applications: Basic web browsing, creating documents and email
Intel Pentium Dual Core
· Features: Dual core, smaller cache, no hyper-threading
· Applications: Basic web browsing, creating documents and email, less demanding games and entertainment applications
Intel Core i3
· Features: Dual core with hyper-threading
· Applications: All programs, though not as fast as Core i5 and Core i7 for video editing, graphics or 3D games
Intel Core i5
· Features: Dual core and quad core with hyper-threading, Intel Turbo Boost technology for higher speeds
· Applications: All programs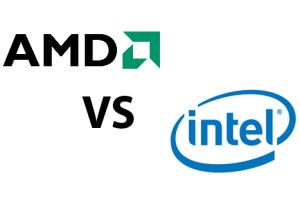 Intel Core i7
· Features: Dual core and six core with hyper-threading. Intel Turbo Boost technology for higher speeds
· Applications: All programs and optimal performance across the board
AMD A4
· Features: Dual core, triple core and quad core, smaller cache
· Applications: All programs, though not as fast as other AMD processors for photo-editing, graphics or 3D games
AMD A6
· Features: Quad core speed and discrete graphics combined
· Applications: Edit HD videos, multi-tasking, watch Blu-ray films
AMD A8
· Features: Quad core processing combined with dual graphics
· Applications: 3D games, demanding applications, HD, video editing, view multiple HD monitors simultaneously
AMD A10
· Features: Triple core and quad core
· Applications: All programs, multiple programs without any slow down, edit and share HD photos and video, 3D gaming, watch 3D Blu-ray films.
Memory (Ram)
Windows 8 and Mac OSX are both memory intensive, and it's worth having 4GB (or more) to keep all your applications running smoothly. Note that many all-in-ones now ship with all their memory slots already occupied, so to upgrade later, you may need to jettison some existing Ram.
Storage
The hard disk drive provides primary storage space for your operating system, your applications, your documents, photos, music files and films. These files get larger as applications grow more sophisticated or digital cameras develop higher resolutions; so the bigger the hard disk, the better.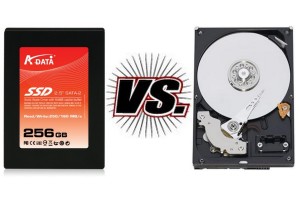 Some hard disks are noticeably faster than others, with much depending on the spin speed, or the rate at which the magnetic platters inside the drive rotate. As a rule of thumb, a 7200 RPM (revolutions per minute) hard disk will load or transfer files at a faster rate than a 5,400 RPM drive, meaning less waiting for you while a program loads or a batch of photos copies over.
A new type of hard drive, called a SSHD or solid-state hybrid drive, are becoming more common in PCs. A SSHD combines a solid state drive (SSD) with standard hard drive technology, bringing together the speed of an SSD and the cost effective capacity of traditional hard disks. The purpose of the SSD component is that it keeps copies of the most frequently used data for improved performance.
Note, however, that you can add a USB hard disk to your PC later to take some of the load from your primary HDD.
Operating System
Most, if not all all-in-ones come supplied pre-installed with Windows 8 or Mac OSX 10. Both are efficient, attractive and easy to use, and which you opt for is pretty much a matter of personal taste.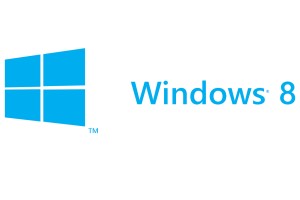 There's good reason for choosing a Mac if you already have an iPhone and iPad, and ditto if you have a laptop, Surface tablet or a Windows phone. You can, however, install Windows on an iMac and switch between the two systems, should you wish, using built-in Mac software called Bootcamp.
TV Input
With a TV tuner, an All-in-One PC transforms from a simple computer into a multimedia powerhouse that can be used to watch and record Freeview TV, using the Media Center software built into the Home Premium and Ultimate editions of Windows 7. Many of us might never use this feature, but it's ideal if you want a PC to double as a second TV set, or if you're buying a computer for your children to take to university.
Optical drives
DVD rewriters are now standard across most desktop computers, and give you a great way to back up photos, share home videos and archive documents. A few all-in-ones now ship with Blu-ray drives installed, enabling you to watch HD movies on an HD screen without investing in a Blu-ray player for your TV.
Graphics
Another area with a bewildering range of options. Some all-in-ones use integrated graphics, provided by Intel or AMD as part of the motherboard chipset, and in nearly all cases offer respectable performance in 2D applications, but terrible performance in 3D. If you want to play games or enjoy HD video, then look for something with a discrete graphics processor from nVIDIA or AMD, and – as a rule of thumb – the higher the number the better.
Networking
Wired networks are rare within the home, and it's only once you're streaming video or copying huge documents across the network that the difference between the basic 10/100 Mbps Ethernet standard and the faster Gigabit Ethernet (1,000 Mbps) standard make themselves felt.
What might be more crucial is the difference between the old 802.11n wi-fi standard and the newer 802.11ac. 802.11ac doesn't just give you faster connections; it also improves the reliability of the connection through thick walls and over long distances, making it particularly important if you plan to use wi-fi in different rooms of your house. However, that you'll need an 802.11ac compliant router to gain any advantage from having 802.11ac networking in your PC.