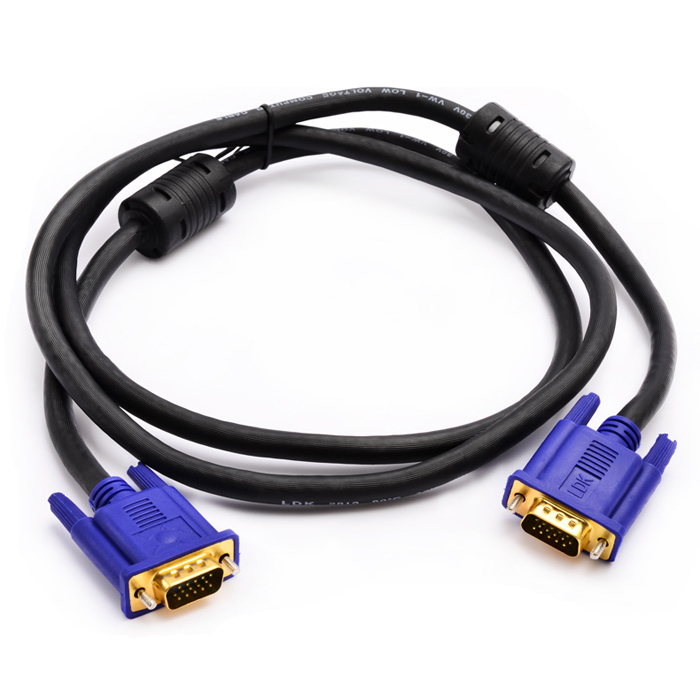 SUPER VGA CABLE Male-to-Male
1. CABLE: [(28AWG X 3COAX, EACH COAX SPIRAL SHIELDED, 75Ω, UL1354) + (24AWG X 4C)
+(24AWG X 2PAIRS)], AL-FOIL AND BRAID(85% min) SHIELDED WITH DRAIN WIRE, UL2919,
BLACK(TNT-BK) PVC JACKET, SLOT OD=9.0+/-0.15mm.
2. CONN 1 & CONN 2: HIGH DENSITY D-SUB 15PIN MALE: SOLDER TYPE,
GOLD FLASH CONTACTS,9PIN UNLOADED.
3. THUMB SCREW TO BE MOLDED BLACK(TNT-BK).
3. ALL HOOD: MOLDED BLACK 45P PVC.
4. VARIOUS COLORS AVAILABLE FOR SELECTION.
5. LENGTH: 1 TO 50 FEET(15 METERS).
6. RoHS COMPLIANT.
7. LEAD TIME: 1~3WEEKS.