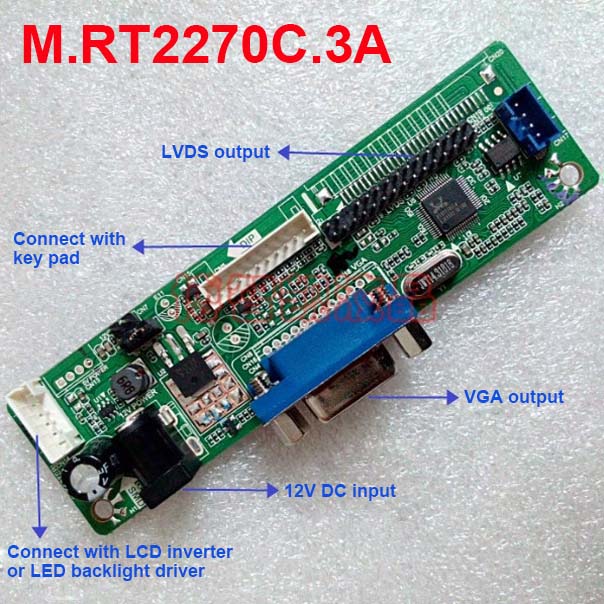 M.RT2270C.3A ROWA LCD Monitor Driver Board / AD Board /VGA board
Model: M.RT2270C.3A
Output: VGA
MAX resolution: 1680*1050
Panel interface: single/double LVDS
Model: M.RT2270C.3A
Support all resolutions panel size between 10.4" and 24" .
M.RT2270C.3A is a LCD monitor control board,The resolution is up to 1680x1050@75HZ. Its color
reach 24bit potentially. H-Frequency signal range from 30 to 80 KHz, V-Frequency signal 60 to 75 Hz.

M.RT2270C.3A supports synchronize automatic detection and Dynamic Contrast Control, apply to
Sync Separator for extracting Hsync and Vsync.