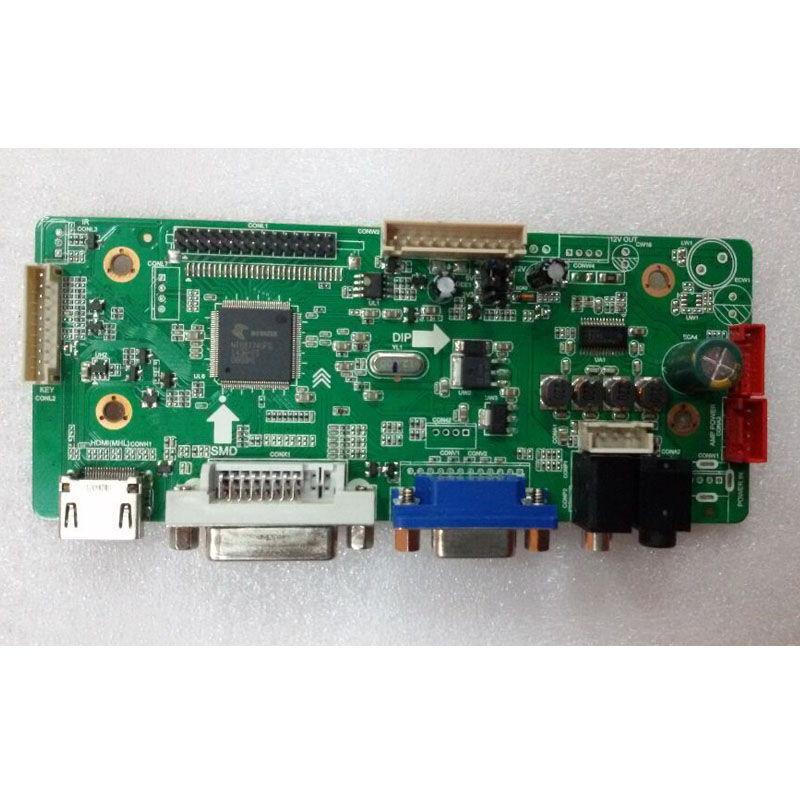 HDMI/VGA/DVI/Audio LCD Driver Board Model LM.NT774.A Support Max 1920X1080
CHIPSET: NT68774(UFG)
Panel Interface: Single/Dual LVDS
Max Resolution: 1920*1200
Panel Supply: 3V3/5V/12V
Power Supply: 5VSTB/5V/12V(built in),12V DC/12V(built in)
Standby Power: <0.3W
Video INPUT: DVI HDMI MHL
HDMI/VGA/DVI/Audio LCD Driver Board Model LM.NT774.A
LM.NT774.A* is a Monitor control board for LCD/LED which resolution is up to 1920*1200. It supports VGA、DVI and HDMI/MHL inputs, and supports VGA signal of horizontal synchronization signal range from 30 to 80 KHz, vertical synchronization signal range from 56 to 75 Hz.
We provide perfect software service, including customize LOGO, OSD language, etc. To facilitate your
manufacture, we provide : excellent burn-mode, ADC adjustment and save result automaticly, burn EDID
data from bar code scanner automaticly .