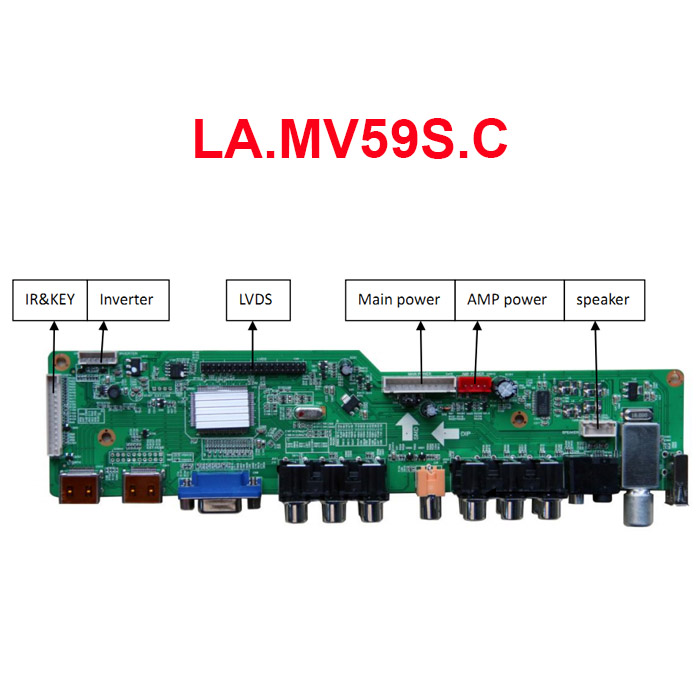 LA.MV59S.C TV Board with VGA/HDMI/AV/YPbPr/USB/Audio/TV
Model: LA.MV59S.C
Input: VGA/HDMI/AV/YPbPr/USB/Audio/TV
Max Resolution: 1920x1080
Panel Interface: Single/Double LVDS
Model: LA.MV59S.C
LA.MV59S.C* is a flat panel TV control board, the board is excellent performance and mature. LA.MV59S.C* can support LED panel, maximum resolution supported is 1920x1080. It's apt to drive a LED panel bigger than 26' to get a cost-effective and high performance and popular flat panel analog TV set.
LA.MV59S.C* supports normal input type, such as HDMI, USB,YPBPR,AV, VGA, ATV ,COAX
etc.
LA.MV59S.C*has powerful multimedia playback capability, can play most multimedia files
through its USB slot, include 1080P video files .It's very easy to upgrade firmware by a USB disk.