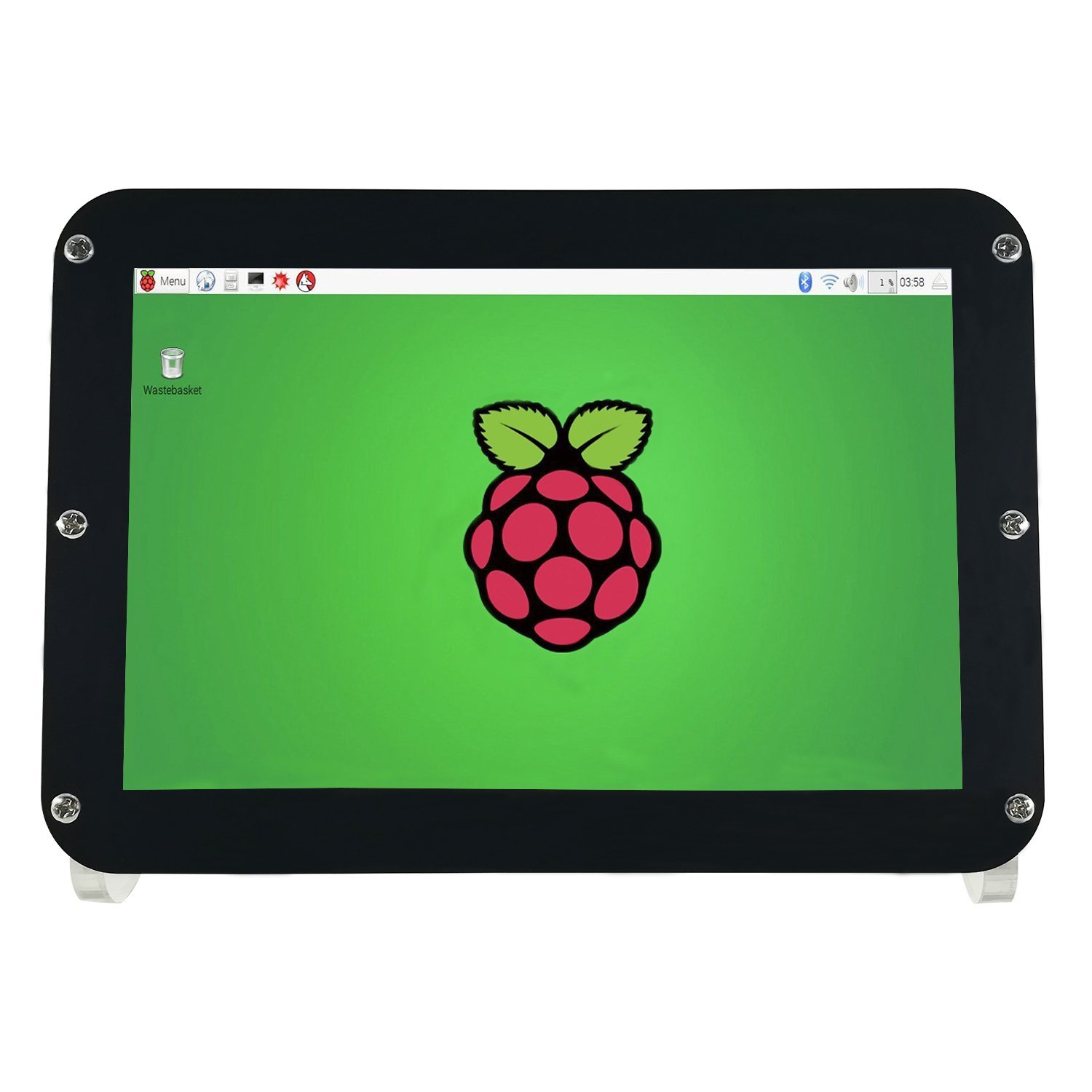 8 Inch DIY HDMI Display Screen for Raspberry Pi 3 SKD LCD Monitor Kits
8 inch monitor
Micro USB power input
Resolution:1280x800
Raspberry Pi3 SKD Display
Product description: 8 Inch IPS 1280x800 Resolutions DIY HDMI Display Screen for Raspberry Pi 3 SKD Display LCD Monitor With PMMA Housing and Micro USB Input Power Source
8inch IPS screen.1280x800 Native Resolution. Wide view angels—89/89(U/V)89/89(V/H). 400nits Brightness,800:1 contrast. 16.7 m display color. Brightness in pictures, rich in color, sharp in image`

Support Signals: HDMI(Max 1080p support), Built-in Earphone jack. Micro USB Input power source(5V,2A)

PMMA shell and stands. Crystal,Shine,durable ,scratch resistance, good looking and shining like mirror act as cosmetic mirror :)Equipped with reserved fixing holes for control boards – suitable for Raspberry Pi 3 model B, 2 model B, and 1 model B+, Xbox 360,PS3

With Key button driver sheet (AUTO,+,-,MENU,ON/OFF) Suitable for Raspberry Pi 3 model B, 2 model B, and 1 model B+ PS3,PS4 ,XBOX360. Wide applications in camera, portable pc, industrial management, medical equipments, CCTV system, and portable display devices)

Package Included: 1x8 inch Sceen,1x Mother Board,1x Free HDMI to HDMI Cable(Special designed for Raspberry).2XStands,1XPMMA Housing.
This 8 inch IPS LCD Monitor with a high resolution of 1280×800 pixels.It is protected by a case with stand which are made of high quality black acrylic. An HDMI cable is included so you can start the screen quickly and conveniently. With the keys on the monitor back, can control the screen by pressing the keys – adjust its contrast or color. It is designed with fixing holes at the back, supporting to mount Raspberry Pi 3 model B, 2 model B, 1 model B+/A+/B, etc.
Material: PMMA
Screen size: 8 inch
Resolutions:1280x800
Contrast: 800:1
Brightness: 400nits
Aspect Ratio: 16:10
Display area: 176.64x110.4mm (V/H)
Viewing Angesl:89/89/89/89(L/R/V/H)
Rated Power:6-7W
Signal Input: HDMI(1080P,720P,480P)
Package Included
1X8inch IPS Screen
1XMother Board
1XPMMA Housing
2XStands
1x Free HDMI to HDMI Cable(Special designed for Raspberry)