Main Differences between HDMI converter and cable
From: VanTron
Author: admin
DateTime: 2015-01-08
With the development of HD video technology, people have a lot of improvement to enjoy the pursuit of video entertainment. For example, some people like to output the HD video on PC to a bigger HD LCD Screen, then we have to talk about HDMI to VGA converter.
There are 2 models: HDMI to VGA converter, HDMI to VGA converter cable.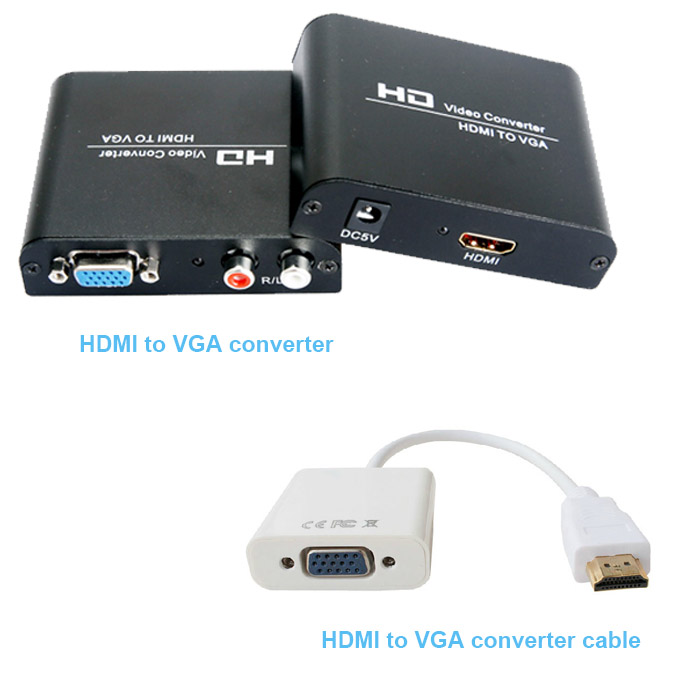 Now lets see the differences between them:
1.Different power source. HDMI converter cable don't need a extra power supply, but HDMI converter has a complex converted circuit, it needs a single power supply to work .
2. Different conversion ways. HDMI converter cable is simply connect the lines together, but HDMI converter needs a built-in conversion chipset to convert the signals, then it can be used.
3. Different conversion effect. The effection of HDMI converter is obviously better than HDMI converter cable, converter can keep best quality conversion.
4.Different costs. Good effection means expensive price, so HDMI to VGA converter is much more expensive than the cable.